Level 2: SLEEPAWAY Camp
WILDERNESS LEADERSHIP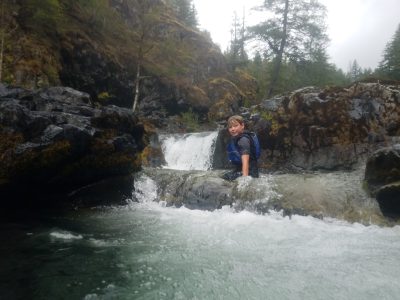 Day and Sleepaway
Kayaks, SUPs, Rafts, Hiking, Swimming, & more!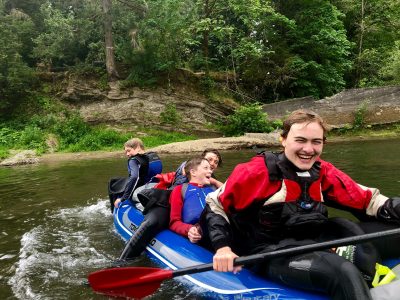 Oregon City, OR
Monday @ 9AM to Friday @4PM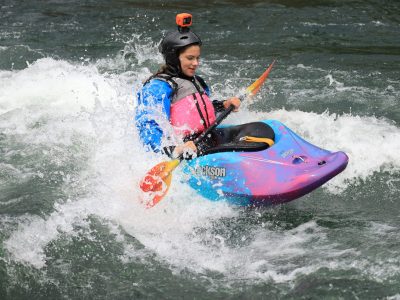 Prior experience recommended
Ages 10 to 14
Weight 50-300 lbs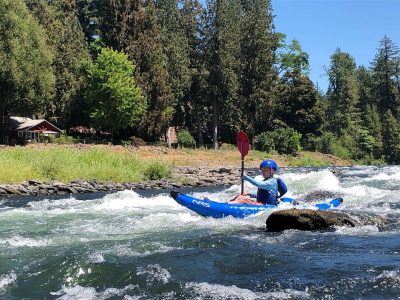 Spend the night out in nature on this outdoor experience. Sleep under the stars while paddleboarding, rafting, kayaking, and hiking.
Experience
Flatwater & Whitewater
Guided
Kayaks, SUPS, Rafts, & Canoes
Logistics
Oregon City, OR
9AM to 4PM
5 days total
Person
No experience experience required
Ages 8 to 12
50 lbs to 300 lbs
- We Offer -
Rafting, Paddling
Hiking, Camping, Cooking
- We Offer -
A CONNECTION TO NATURE
- We Offer -
A WILDERNESS ADVENTURE
Our small class size creates a uniquely immersive experience, giving our counselors the ability to attend to individual camper needs and interests while creating time for teachable moments throughout the day. eNRG Kayaking's focus has always been in paddlesports, meaning our camp counselors have a genuine love for paddling and the outdoors and cannot wait to share their knowledge with their campers.
We recommend children complete at least one, if not more, Level 1 camps before moving onto Level 2. These camps are prerequisites for Level 3 Programs (Youth Kayak Team & Internships).
AFTER BOOKING: Sign online waivers and share them with your fellow party members. Waivers must be filled out by each party member on every visit.

WHAT TO BRING: See packing list ➢.

WHERE TO GO: 1701 Clackamette Dr. Oregon City OR 97045.

ARRIVAL TIME: Please arrive 15 minutes prior to your start time. Parking may be limited so factor that into your arrival time.

WHAT WE PROVIDE: Instructors, craft, lifejacket, helmet, and a paddle.
CUSTOMIZATION: Please call eNRG Kayaking at (503) 772 – 1122 for large groups or other special requests and exceptions.
RESTRICTIONS: Ages 10 – 14.  Must be at least 50 lbs.
WEATHER: Trips run rain or shine, except during extreme conditions including lightning, high winds, and excessive smoke onsite.
IF WE CANCEL: eNRG Kayaking reserves the right to postpone or cancel any trip due to inclement weather, under enrollment, or other unforeseen circumstances, and will issue a full refund in this instance.
IF YOU CANCEL: 21+ days notice – 75% refund, free reschedule, or voucher for paid amount. 21-0 days notice – all refund/benefits forfeited. 
We do not prorate tuition for days missed due to illness, injury, or inappropriate behavior.