eNRG Kayaking's Whitewater 101 is the perfect introduction to the joy of running rivers. Located less than 30 minutes from Portland, the Clackamas and Willamette rivers provide the ideal setting to safely learn the art of kayaking from our team of ACA certified instructors. This course will provide the basic foundation for getting you comfortable with selecting, fitting, paddling, and safely exploring in a whitewater/hardshell kayak. Whitewater 101 is great for both complete novices, and paddlers who could use a quick refresh.
This stretch is the ideal classroom to practice transferring flatwater skills to moving water. We will also learn basic river reading, and practice using features such as eddies and currents to move through the river. The day will end with a debrief and personalized next steps ideas for each paddler.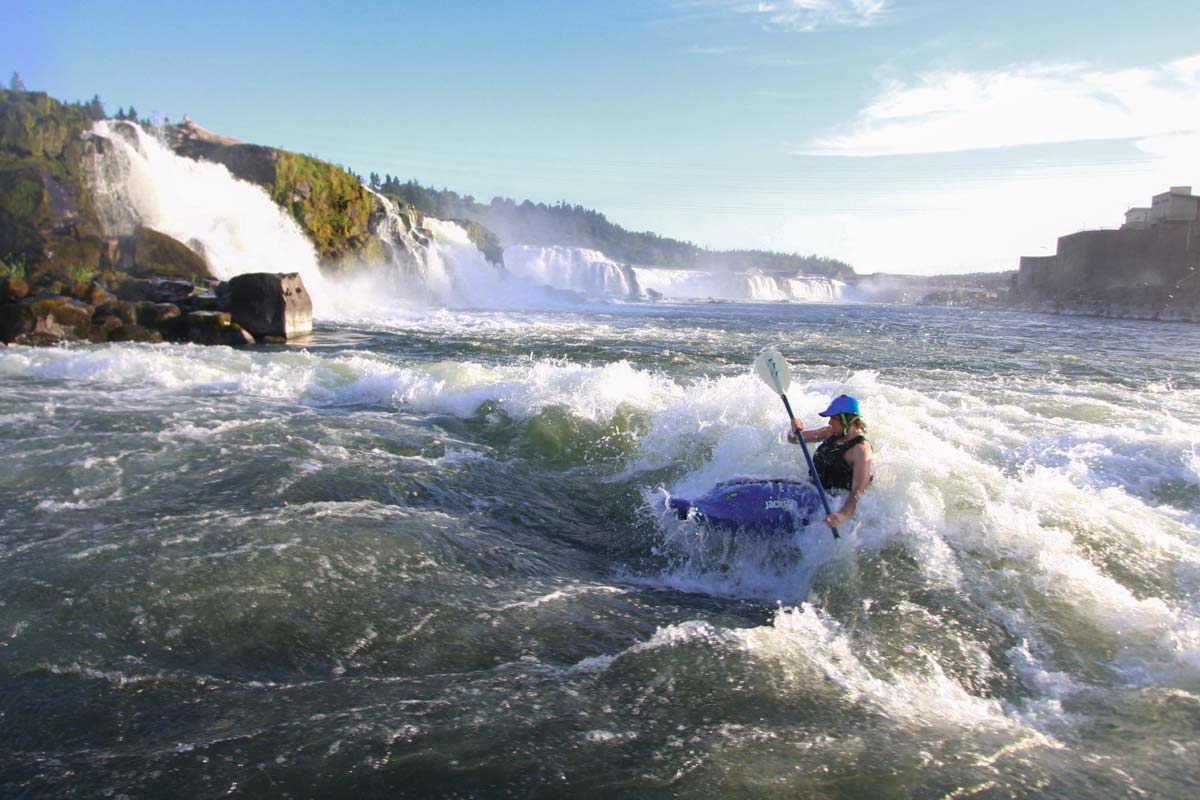 The day begins at eNRG Kayaking's Oregon City shop on the Willamette River. We will outfit all participants with kayaks, paddles, and paddle gear. On the Willamette we will practice basic strokes, rescue techniques, and go over basic kayaking info. After a brief lunch break we will head to the lower Clackamas to run a class I-II section of water.