Where the river is your classroom
Where the river is your classroom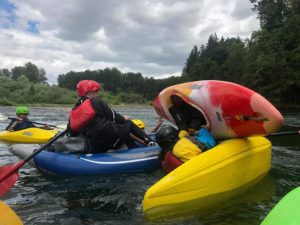 Flatwater & Whitewater
Guided
Kayaks, SUPs, Rafts, & Canoes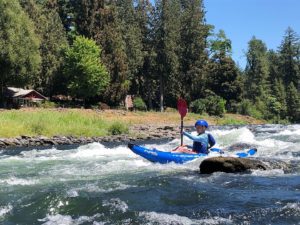 Oregon City, OR
9AM to 4PM
5 days total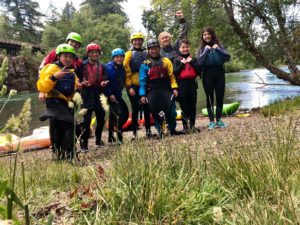 No experience required
Ages 8 to 16
Weight 50-300 lbs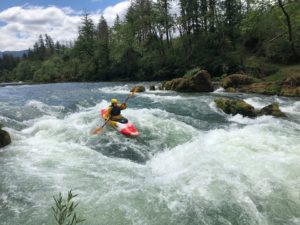 $450 – 545/week
(Seasonal pricing)
Experience
Flatwater & Whitewater
Guided
Kayaks, SUPS, Rafts, & Canoes
Logistics
Oregon City, OR
9AM to 4PM
5 days total
Person
No experience experience required
Ages 8 to 16
50 lbs to 300 lbs
Price
$450 - 545/week
(seasonal pricing)
- We Offer -
NEW CRAFTS,
NEW FRIENDS
- We Offer -
OUTDOOR ADVENTURES
- We Offer -
SMALL CAMP SIZES
This five-day introductory course is dedicated to self-exploration through kayaking, canoeing, stand-up paddle boarding, tubing, and whitewater rafting on the Willamette and Clackamas rivers. Kids who are comfortable in water will find themselves immersed in this outdoor environment; no experience required.
PRICE: $450 – 545/person
Discount pricing from dates other than mid-July to mid-August
Discount Pricing
$450/person
From dates other than
mid-July to mid-August
Regular Pricing
$545/person
Mid-July to mid-August
AFTER BOOKING: Sign online waivers and share them with your fellow party members. Waivers must be filled out by each party member on every visit.

WHAT TO BRING: Lunch, snacks, water, sunscreen, clothing that can get wet, wind/rain jacket, additional warmth layers, and a change of clothing. Please wear shoes that stay on.

WHERE TO GO: 1701 Clackamette Dr. Oregon City OR 97045.

ARRIVAL TIME: Please arrive 15 minutes prior to your start time. Parking may be limited so factor that into your arrival time.

WHAT WE PROVIDE: Instructors, craft, lifejacket, helmet, and a paddle.
CUSTOMIZATION: Please call eNRG Kayaking at (503) 772 – 1122 for large groups or other special requests and exceptions.

RESTRICTIONS: Ages 8 – 16.  Must be at least 50 lbs.

WEATHER: Trips run rain or shine, except during extreme conditions including lightning, high winds, and excessive smoke onsite.

IF WE CANCEL: eNRG Kayaking reserves the right to postpone or cancel any trip due to inclement weather, under enrollment, or other unforeseen circumstances, and will issue a full refund in this instance.


IF YOU CANCEL: 21+ days notice – 75% refund, free reschedule, or voucher for paid amount. 21-0 days notice – all refund/benefits forfeited 

We do not prorate tuition for days missed due to illness, injury, or inappropriate behavior.