ACA KAYAK INSTRUCTION CERTIFICATION COURSE
ACA KAYAK CERTIFICATION DETAILS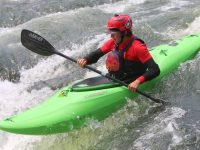 Whitewater Instruction
Hardshell Kayaks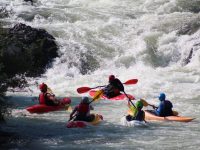 L2 Course
3 Days
1701 Clackamette Dr. Oregon City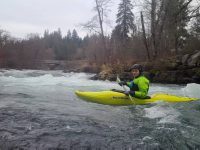 Prior experience recommended
Ages 18+
Weight 50-300 lbs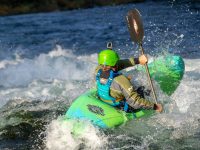 This is the most comprehensive instructor course on the market, and eNRG Kayaking has innovated the curriculum. It develops ones interpersonal skills & paddling skills through peer feedback, video analysis, and lectures.
Experience
Flatwater
Guided
Kayaks & Paddleboards
Logistics

1.5 hours
1 mile average
1701 Clackamette Dr.
Oregon City, OR
Person
No experience experience required
Ages 8+
50 lbs to 300 lbs
- We Offer -
INDUSTRY STANDARD
- We Offer -
PERSONALIZED
ANALYSIS
- We Offer -
FIND YOUR HOBBY.
FIND YOURSELF.
ACA KAYAK CERTIFICATION OVERVIEW
NEXT COURSE: JUNE 16-18
L2 with Kyle Thomas
We combine practical on water demonstrations and presentations with real world scenarios that will equip you to deal with teaching this multifaceted sport as a professional. To be certified, you must be at least 18 years of age (Jr. instructor status is possible for minors), be or become an ACA member, become  a member of the Safety, Education, and Instruction Committee, and successfully complete the course (Full attendance, homework, quizzes, and test completion) This course sets the industry standard for instruction in paddle sports.
The ACA instructor certification process is broken up into two core components: the Instructor Development Workshop (IDW), and Instructor Certification Exam (ICE). The IDW presents students with the skills and knowledge that are required to become an instructor. The ICE is an opportunity for each candidate to demonstrate his/her proficiency in the presentation (logical progression) and demonstration (proper modeling) of the skills, knowledge necessary for certification.
Just because you have paid your class fees and attended the class, does not mean you are guaranteed certification. Each candidate must show competency in technical knowledge, paddling skills, teaching skills, safety awareness, and necessary interpersonal skills at the desired level of certification to achieve certification.
PRICE: 
$395/person + SEIC dues
AFTER BOOKING: Sign online waivers and share them with your fellow party members. Waivers must be filled out by each party member on every visit.
WHAT TO BRING: Water, sunscreen, wetsuite/drysuit, kayak, paddling gear, clothing that can get wet, and additional warmth layers / change of clothing based on weather.
WHERE TO GO: 1701 Clackamette Dr. Oregon City OR 97045.
ARRIVAL TIME: Please arrive 15 minutes prior to your start time. Parking may be limited so factor that into your arrival time.
WHAT WE PROVIDE: Instruction. Paddling gear available to rent.
CUSTOMIZATION: Please call eNRG Kayaking at (503) 772 – 1122 for large groups or other special requests and exceptions.
RESTRICTIONS: No Alcohol allowed. Ages 18+.
WEATHER: Trips run rain or shine, except during extreme conditions including lightning, high winds, and excessive smoke onsite.
ENROLLMENT: 2 person minimum per tour. Parties may be combined to meet this number.
IF WE CANCEL: eNRG Kayaking reserves the right to postpone or cancel any trip due to inclement weather, under enrollment, or other unforeseen circumstances, and will issue a full refund in this instance.
IF YOU CANCEL: 72+ hours notice – 85% refund, free reschedule, or voucher for paid amount. 72-24 hours notice – free reschedule or voucher for paid amount. 24-0 hours notice – all refund/benefits forfeited.
 We do not prorate tuition for days missed due to illness, injury, or inappropriate behavior.