Renting right on the water makes it easy and convenient.
Do you have more experience and want to venture onto whitewater? The Clackamas and Santiam Rivers have great flows all year round so pick a craft that suits your skill level and float with friends down these scenic stretches. 
Includes boat, paddle, lifejacket, and helmet. Wetsuits, drysuits, and additional gear is available upon request. Forgot a paddle or a helmet? We can rent every item individually as well!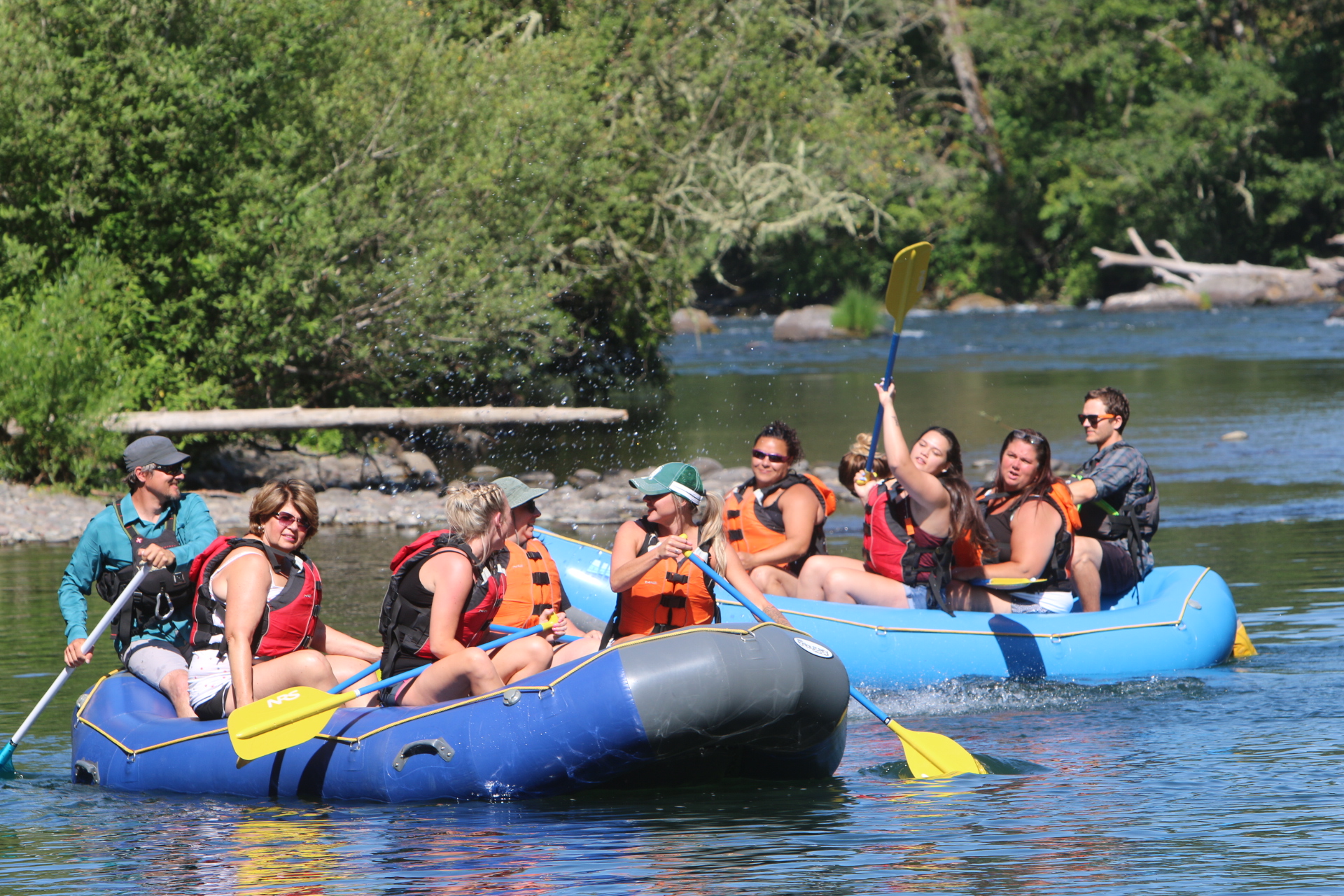 Our whitewater shop is located just over an hour from Portland in mill city, right at mill city falls – a perfect place to either start or end your time on the Santiam River. You may also rent whitewater gear from our Oregon City Shop to paddle three different Class I-II stretches of the Clackamas River.
The Santiam River is great regardless of your experience level. You can choose between a section that has four class III rapids (Swirlies, Spnecers Hole, Carnivore, and Mill City Falls) or a slower section with class I and II rapids. No matter what you choose you're in for a treat – likely to encounter steelhead, salmon, and some pristine sections of aquamarine colored water.
Questions? Call or email us!