Whitewater Kayaking
Instruction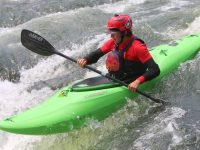 Whitewater Instruction
Hardshell Kayaks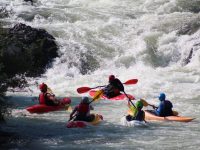 10AM to 4PM
2-Days
4-8 miles/day
Oregon City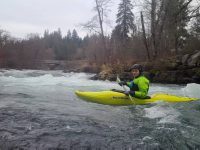 No experience required
Ages 18+
Weight 50-300 lbs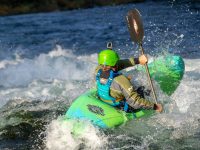 $325/person (Group rate)
$700/person (Private)
Experience
Whitewater Instruction
Hardshell Kayaks
Logistics
10AM to 4PM
2 Days
4-8 miles/day
Oregon City
Person
No experience experience required
Ages 18+
50 lbs to 300 lbs
Price
$325/person (Group rate)
$700/person (Private)
- We Offer -
PERSONALIZED
PROGRESSION
- We Offer -
FIND YOUR HOBBY.
FIND YOURSELF.
- We Offer -
CERTIFIED INSTRUCTORS
Whitewater 101 at eNRG kayaking is the perfect way to test the waters and jump into the sport of whitewater kayaking. This two day course is for total beginner paddlers who are looking to become familiar with basic skills, strokes, kayak selection/design, safety, and river hydrology.
Whitewater 101 classes will be based out of your Oregon City shop on the Willamette River. After outfitting students with gear, we will spend time going over basic skills and safety techniques on flat water. After lunch we will use our skills to run the lower Clackamas (class I-II). The day will finish back at our shop with a debrief. Day 2 will consist of a longer run on a local stretch of river with a focus on further developing skills learned the previous day.
Skills covered: wet exits, self-rescue, t-rescues, body mechanics, strokes, bracing, edging, eddy turns, peel outs, ferries, surfing.
PRICE:
$325/person (Group)
$700/person (Private)
Whitewater kayaking 102 is the next step for our students that have completed our two day 101 class and demonstrate a basic understanding of skills and safety. This course will build on previously learned skills and incorporate the use of river features to help students effectively run rapids. Students will use paddle stroke techniques to surf, attain, and navigate whitewater. 
Whitewater 102 classes will be based out of Oregon City, river locations will be determined by current river levels. Day 2 will push students to further their skills and provide opportunities to achieve paddling goals.
Skills covered: Scouting / river reading, rolling, identifying hazards, fine tuning strokes, advanced compound strokes, dynamic movement, surfing, moving water immersion.
PRICE:
$325/person (Group)
$700/person (Private)
AFTER BOOKING: Sign online waivers and share them with your fellow party members. Waivers must be filled out by each party member on every visit.
WHAT TO BRING: Lunch, snacks, water, sunscreen, clothing that can get wet, additional layers, and change of clothing based on weather.
WHERE TO GO: 1701 Clackamette Dr. Oregon City OR 97045.
ARRIVAL TIME: Please arrive 10 minutes prior to your start time. Parking may be limited so factor that into your arrival time.
WHAT WE PROVIDE: Craft, lifejacket, and a paddle.
CUSTOMIZATION: Please call eNRG Kayaking at (503) 772 – 1122 for large groups or other special requests and exceptions.
RESTRICTIONS: No Alcohol allowed. Ages 18+. Must be at least 50 lbs.
WEATHER: Trips run rain or shine, except during extreme conditions including lightning, high winds, and excessive smoke onsite.
IF WE CANCEL: eNRG Kayaking reserves the right to postpone or cancel any trip due to inclement weather, under enrollment, or other unforeseen circumstances, and will issue a full refund in this instance.
IF YOU CANCEL: 72+ hours notice – 85% refund, free reschedule, or voucher for paid amount. 72-24 hours notice – free reschedule or voucher for paid amount. 24-0 hours notice – all refund/benefits forfeited.
 We do not prorate tuition for days missed due to illness, injury, or inappropriate behavior.