WILLAMETTE KAYAKING
JOHN MCLOUGHLIN TOUR
WILLAMETTE KAYAKING JOHN MCLOUGHLIN TOUR
WILLAMETTE KAYAKING TOUR DETAILS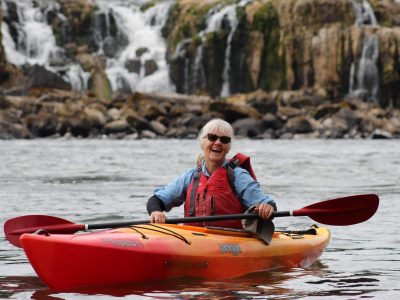 Flatwater
Guided or Self-directed
Kayaks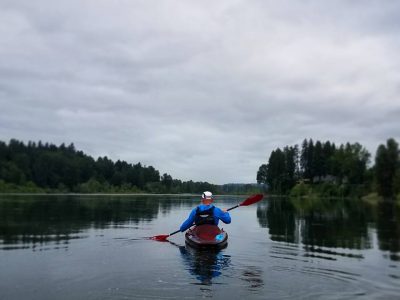 4 hours
8 mile average
1701 Clackamette Dr, Oregon City, OR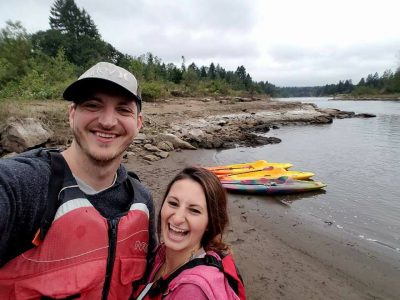 Basic experience recommended
Ages 12+
Weight 50-300 lbs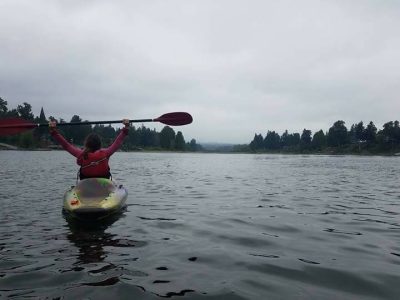 $90/self-directed
$120/guided
Follow (or paddle) in the footsteps of John McLoughlin, the founder of Oregon City! Just a short drive from Portland, this kayak tour on the Willamette River will guide you through the story of this beautiful area.
Experience
Flatwater
Guided or Self-directed
Kayaks
Logistics

4hours
8 mile average
1701 Clackamette Dr, Oregon City, OR
Person
Basic experience recommended
Ages 12+
50 lbs to 300 lbs
Price
Self-Directed: $90/person
Guided: $120/perosn
- We Offer -
AN OUTDOOR WORKOUT
- We Offer -
A WALK ON
THE WILD SIDE
- We Offer -
WATCH THE WILDLIFE
WILLAMETTE KAYAKING TOUR OVERVIEW
Kayak the 1840's route of discovery by John McLoughlin, the founder of Oregon City, and often referred to as the "Father of Oregon".  Explore the Willamette River transportation route used by early pioneers from Willamette Falls to Milwaukie.  This 8-mile adventure takes you from the confluence of the Clackamas and Willamette rivers in Oregon City downstream past Goat Island, where you can find a heron rookery on the north side.  Continuing down river you will pass the large green spaces of Mary S. Young and Cedar Island Park, continuing towards Hogg Island, a perfect spot for lunch or a snack.  Passing more greenspaces, Foothills and RiverVilla Park, past the manicured riverfront estates of Dunthrope, and ending just past Elk Rock Island.  From here you are in walking distance to the Trimet Lightrail system and steps from downtown Milwaukie.
PRICE:
$90/person (self-directed)
$120/person (guided)
AFTER BOOKING: Sign online waivers and share them with your fellow party members. Waivers must be filled out by each party member on every visit.
WHAT TO BRING: Water, sunscreen, clothing that can get wet, and additional warmth layers / change of clothing based on weather.
WHERE TO GO: 1701 Clackamette Dr. Oregon City OR 97045.
ARRIVAL TIME: Please arrive 15 minutes prior to your start time. Parking may be limited so factor that into your arrival time.
WHAT WE PROVIDE: Guide (If specified), Shuttle, Craft, lifejacket, and a paddle.
CUSTOMIZATION: Please call eNRG Kayaking at (503) 772 – 1122 for large groups or other special requests and exceptions.
RESTRICTIONS: No Alcohol allowed. Ages 5+; children under 18 must be accompanied by a parent/guardian. Must be at least 50 lbs.
WEATHER: Trips run rain or shine, except during extreme conditions including lightning, high winds, and excessive smoke onsite.
ENROLLMENT: 4 person minimum per tour. Parties may be combined to meet this number.
IF WE CANCEL: eNRG Kayaking reserves the right to postpone or cancel any trip due to inclement weather, under enrollment, or other unforeseen circumstances, and will issue a full refund in this instance.
IF YOU CANCEL: 72+ hours notice – 85% refund, free reschedule, or voucher for paid amount. 72-24 hours notice – free reschedule or voucher for paid amount. 24-0 hours notice – all refund/benefits forfeited.
 We do not prorate tuition for days missed due to illness, injury, or inappropriate behavior.