An on-water concert by kayak, SUP & canoe
LIVE MUSIC ON THE WATER Details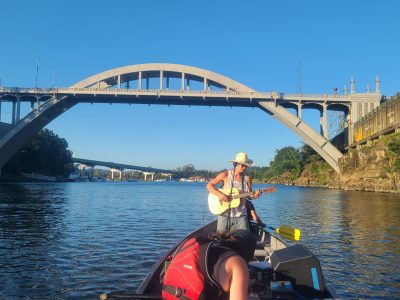 Flatwater
Guided
Kayaks, Canoes & Paddleboards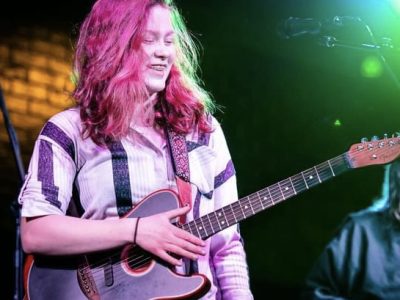 2 hours
1 mile average
1701 Clackamette Dr. Oregon City, OR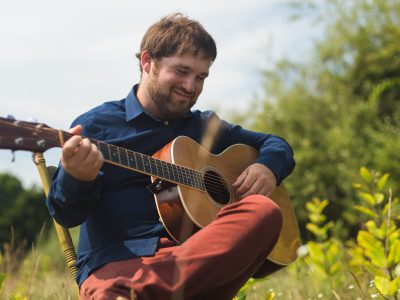 Basic experience recommended
Ages 8+
Weight 50-300 lbs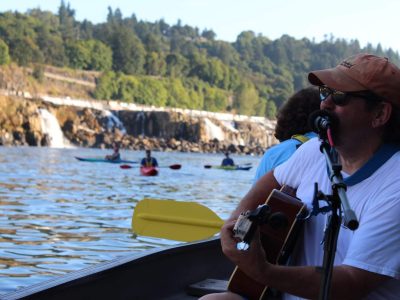 $55/person
$30/BYOB (Bring Your Own B0at)
This 2-hour paddle to Willamette Falls is a perfect way to spend an evening. Relax to the sound of water and some sweet tunes by local musicians, drifting off into the sunset.
Experience
Flatwater
Guided
Kayaks, Canoes & Paddleboards
Logistics

2 hours
1 mile average
1701 Clackamette Dr.
Oregon City, OR
Person
Basic experience recommended
Ages 12+
50 lbs to 300 lbs
Price
$55/person
$30/BYOB (Bring Your Own Boat)
- We Offer -
LIVE MUSIC FROM
LOCAL MUSICIANS
- We Offer -
AN ON-WATER
PERFORMANCE
LIVE MUSIC ON THE WATER OVERVIEW
Be moved by both the water and some sweet tunes with a sunset paddle to Willamette Falls. Listen to live music from local musicians as you drift downriver with family and friends on this two mile float. eNRG Kayaking will provide equipment and guides for a 45 minute paddle to the falls and an hour float back down to the docks. Feel the flow of the river; feel the flow of the music as you float with the community off into the sunset. This outside experience is like no other, providing a accoustically and visually dynamic environment for amazing music.
PRICE:
$55/person
$30/BYOB (Bring Your Own Boat)
BYOB Price
$55/person
(Bring Your Own Boat)
AFTER BOOKING: Sign online waivers and share them with your fellow party members. Waivers must be filled out by each party member on every visit.
WHAT TO BRING: Water, sunscreen, clothing that can get wet, and additional warmth layers / change of clothing based on weather.
WHERE TO GO: 1701 Clackamette Dr. Oregon City OR 97045.
ARRIVAL TIME: Please arrive 15 minutes prior to your start time. Parking may be limited so factor that into your arrival time.
WHAT WE PROVIDE: Guide, craft, lifejacket, and a paddle.
CUSTOMIZATION: Please call eNRG Kayaking at (503) 772 – 1122 for large groups or other special requests and exceptions.
RESTRICTIONS: No Alcohol allowed. Ages 8+; children under must be in a 2 person kayak with a parent/guardian; children under 18 must be accompanied by a parent/guardian. Must be at least 50 lbs.
WEATHER: Trips run rain or shine, except during extreme conditions including lightning, high winds, and excessive smoke onsite.
ENROLLMENT: 20 person minimum per tour. Parties may be combined to meet this number.
IF WE CANCEL: eNRG Kayaking reserves the right to postpone or cancel any trip due to inclement weather, under enrollment, or other unforeseen circumstances, and will issue a full refund in this instance.
IF YOU CANCEL: 72+ hours notice – 85% refund, free reschedule, or voucher for paid amount. 72-24 hours notice – free reschedule or voucher for paid amount. 24-0 hours notice – all refund/benefits forfeited.
 We do not prorate tuition for days missed due to illness, injury, or inappropriate behavior.