Be moved by both the water and some sweet tunes with a sunset paddle to Willamette Falls. Listen to live music from local musicians as you drift downriver with family and friends on this two mile float. eNRG Kayaking will provide equipment and guides for a 45 minute paddle to the falls and an hour float back down to the docks. Feel the flow of the river; feel the flow of the music as you float with the community off into the sunset. A perfect activity to enjoy alongside other Special Events such as the Full Moon Paddle and Morning PiYo and Paddle.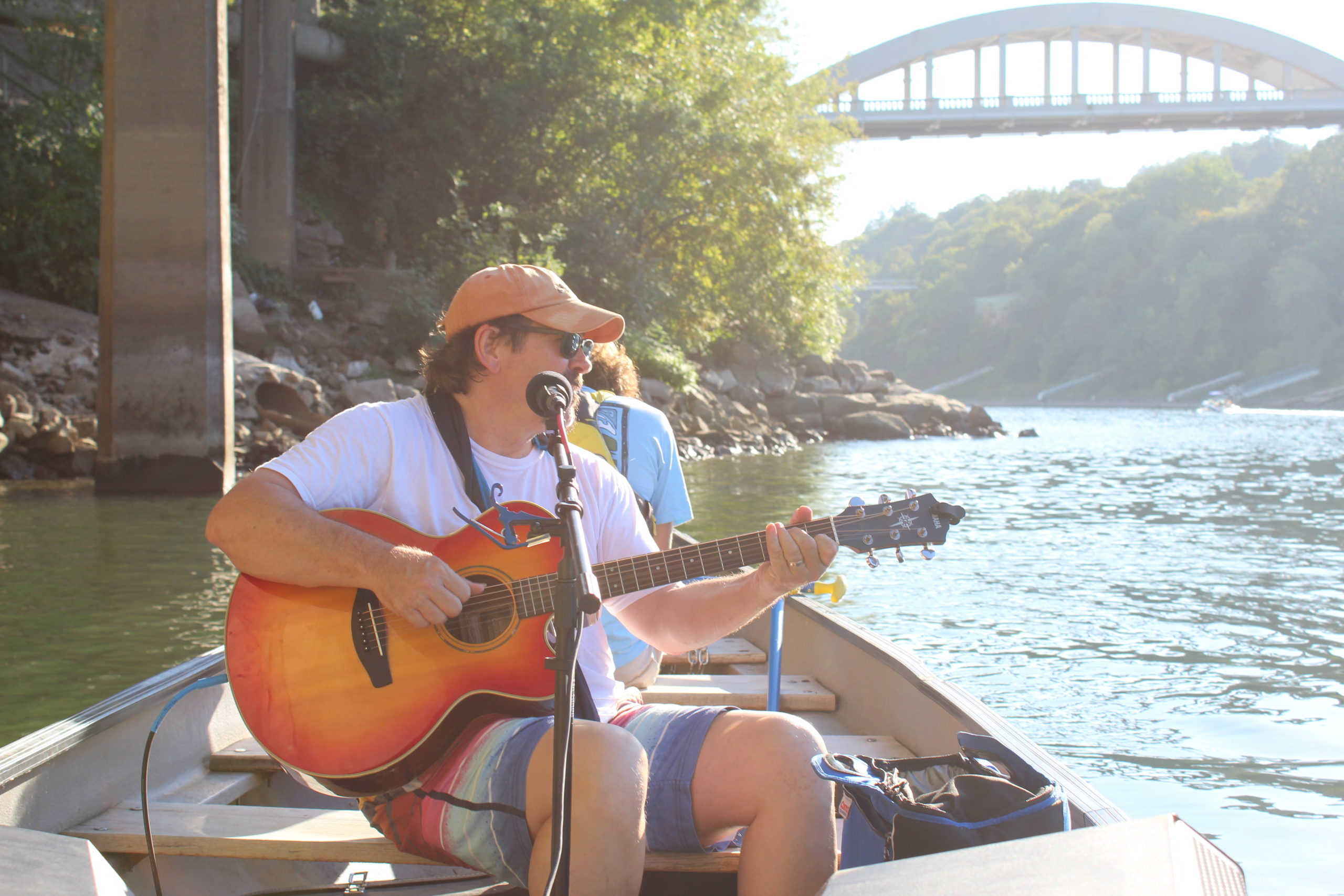 Click on an artist for more details
Click on each category for more details
Most frequent questions and answers
Bring warm clothing that can get wet and water to stay hydrated. Potluck snacks and additional lights are recommended. Make sure to check the weather before the event to wear appropriate clothing. Please have all party members sign online waivers prior to arrival to expedite the process.
Due to the large influx of people in and out of the shop, it takes time for check-in, safety talks, and boat loading. Parking may also be an issue. Staggered start times minimize the wait between check in and your paddle start (~20 minutes). When booking on the calendar, select one of the start times on your desired date. It is your responsibility to make sure other members in your party sign up for the same start time. Sign up fast as pods do fill up! If this happen, please call us at (503) 772 – 1122 and we can try and accomodate you.
BYOB stands for bring your own boat. It is also expected that you bring your own gear. The $15 pays for the time it takes to organize the event as well as staff and safety equipment to minimize risks associated with paddling at night.
If you are bringing your own boat, you may unload it onto the green dock near check in. You may also paddle your boat up from the lower boat ramp or from Clackamette Park. Be sure to check in and check out of the event.
For your children's safety concerns, people under the age of 12 may not attend this event. If you are under 18, you must be supervised by a parent or guardian.
For your own safety, alcohol is not permitted for the entirety of this event. eNRG Kayaking has the right to remove any intoxicated persons from the venue. Alcohol may be served through Kings Raven Winery after clients get off the water.