Grow as a Kid. Grow as a Family. Grow with eNRG Kayaking.
eNRG Kayaking strives at helping kids enjoy the outdoors through the art of paddling.  Instructors are certified in First Aid/CPR and the lead has an American Canoe Association instructor certification. Below are programs designed by former US Team members and Olympic champions to let your children gain knowledge to last a lifetime.
Summer Evening Paddling Program
Kids can kayak for as low as $10/hour in this beginner evening class. This program is designed to introduce and refine water safety awareness and team-building skills in a controlled environment under the guidance of former national team members. Students will get a chance to demo different boats and develop paddling techniques on the scenic Willamette waters.
Dates: Monday and Wednesday; July 9 – August 29
Time: 6:30PM to 7:30PM
Location: 1701 Clackamette Drive, Oregon City OR 97045
Cost:   $160 for 16 sessions ($10 per session)
$120 for 10 sessions ($12 per session)
$80 for 5 sessions ($16 per session)
$20 for 1 session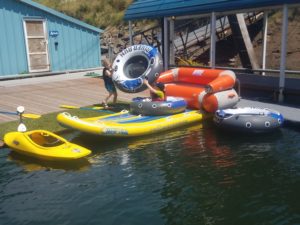 Summer Kid Camps
Let your children kayak, canoe and paddle board with former national team members. Kids will explore the outdoors on the Willamette Waters in Oregon City and progress into class 2 whitewater on the Clackamas River. Children will also have the opportunity to try out slalom racing. This week will be a fun and exciting opportunity to gain expertise on whitewater in a controlled environment.
Dates: August 6 – 10, August 22 – 26*
Time: 10:00AM to 3:00PM
Location: 1701 Clackamette Drive, Oregon City OR 97045
Cost: $75/day or $350/week
*The last week is a whitewater racing clinic, costs and times may vary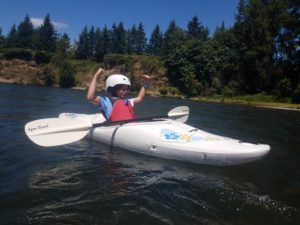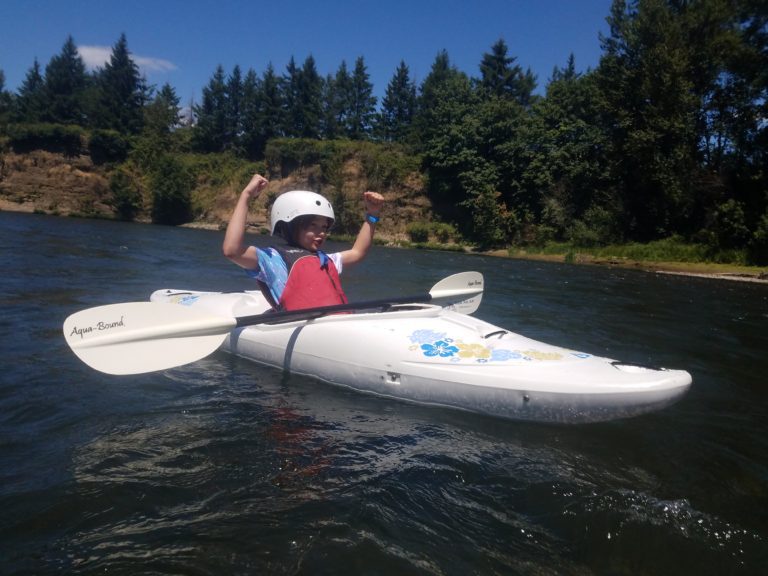 We also run specialized kids camp programs working with local youth organizations such as West Linn Parks & Recreation, Oregon City Parks & Recreation, the Multnomah Athletic Club, West Linn – Wilsonville School District, Oregon City School District, and several other home school, religious, and college programs. 
Calls us at (503)772-1122 for questions and reservations.

Tours at 10 AM, 12 PM, 2 PM, & 4 PM
Explore the beauty of the Willamette Falls from the comfort of one of our kayaks. We have a variety to choose from to accommodate people of all shapes and sizes.

Try a stand up paddleboard to get a new perspective on the river and the surrounding area. We have boards in various lengths and widths to outfit beginners and experts!
Questions? Call or email us!